2 Min Read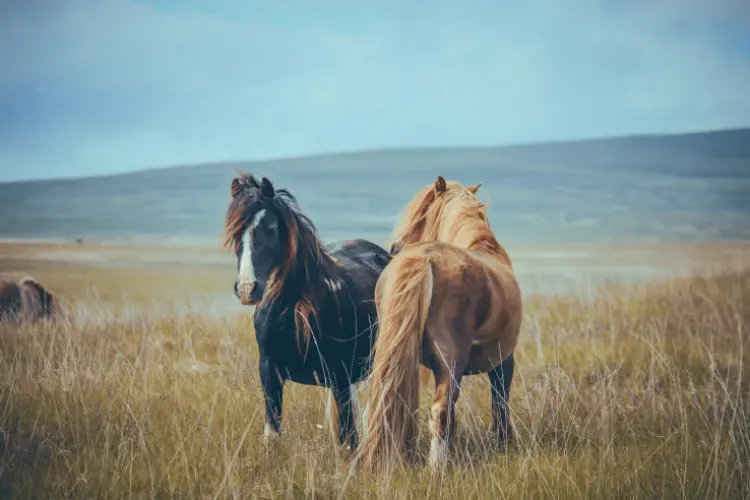 Connemara ponies are one of the eleven Mountain and Moorland breeds of the British Isles. This versatile pony hails from Galway on the West coast of Ireland. which is a wild region of peat bogs, lakes, and mountains. In 1923 the newly formed Connemara Pony Breeders' Society set about improving and preserving the pony breed and in 1926 established a studbook.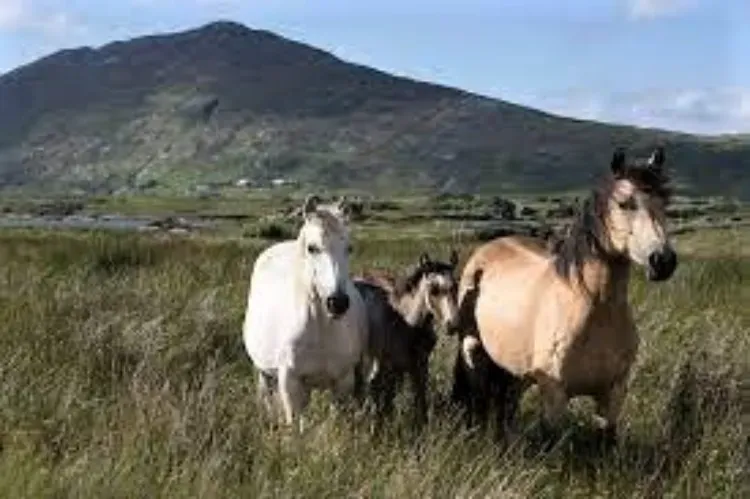 Semi-feral Connemara ponies in Galway Ireland.
These ponies are internationally renowned and are now bred in many countries across the world. Pure and part-bred Connemaras have competed at FEI levels in showjumping, eventing, and dressage, and here is the proof.
The Connemara Hall of Fame
In 1935, a pure Connemara pony called Nugget cleared a 7'2 puissance wall at the Olympia Horse Show in London
A 14.1hh Connemara /Thoroughbred cross called Stroller won a silver medal in the 1968 Mexico Olympics, in his career he also won 61 international showjumping competitions
Seldom Seen, a 14.2hh Connemara/ Thoroughbred cross competed in North America at grand prix dressage in the 1980s
The Connemara stallion called Erin Go Bragh successfully competed at advanced level eventing in the United States in the 1990s.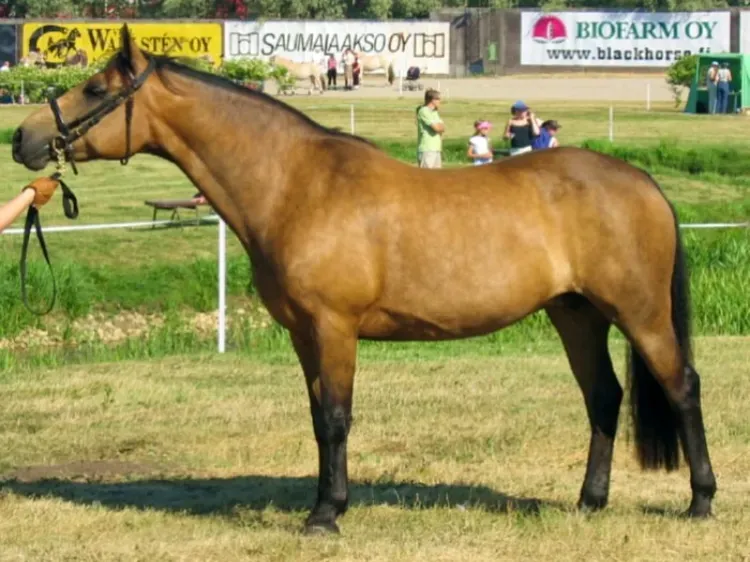 So what makes this breed so good?
An example of a good Connemara pony. The Connemara Pony Breeders' Society looks for the following qualities:
Compact and well balanced
Good depth of girth and substance
Short legs standing over a lot of ground
A head well set on to a neck that is not carried too low
Well defined withers and a good sloping shoulder giving a good length of rein
Strong lengthy hindquarters
Well developed gaskin and low set hocks
Short cannons with plenty of bone
Hard round feet
Active long-striding movement without too much knee action.
The breed is also sensible and easy to handle as well as being hardy and cheap to feed. The height of these ponies has increased and it is not uncommon to find ponies a little under 15hh.