6 Min Read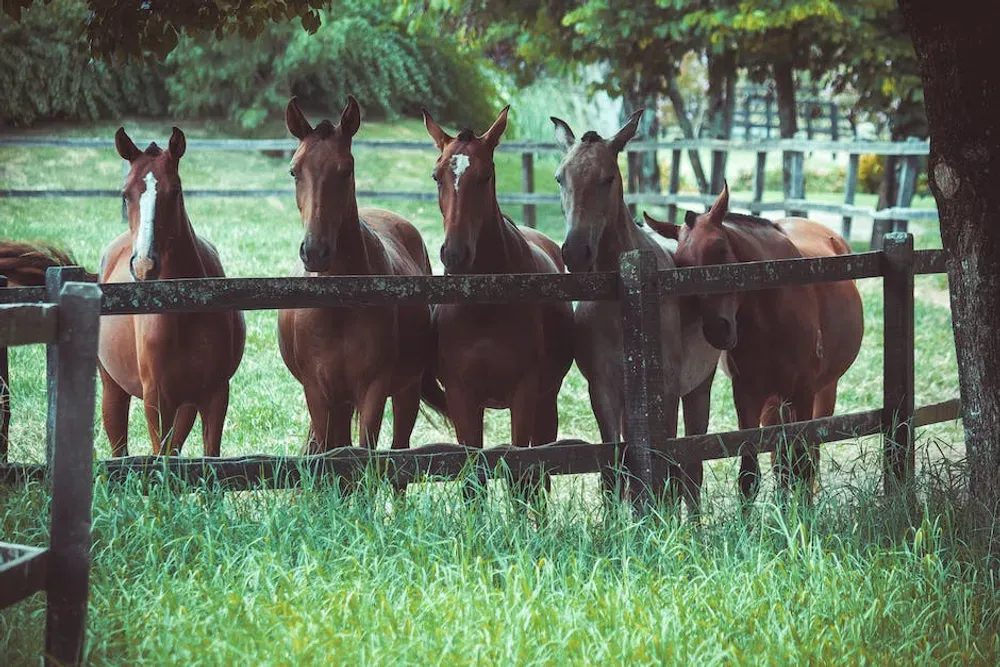 Introduction
Horses are a symbol of grace and power, with the ability to captivate the human spirit. However, behind the scenes, many horses face neglect, abuse, or abandonment, leaving them in desperate need of rescue and rehabilitation. Others are neglected by uneducated owners who permit their horses to develop obesity-related health problems. 

If you're wondering about horse rescue you're in the right place. In this comprehensive guide, we'll delve into the world of equine rescue and rehoming and explore the pros and cons of adopting a rescue horse. By the end, you'll have a clearer understanding of this noble endeavour and whether it's the right choice for you.
The Need for Equine Rescue
Before we dive into the pros and cons of adopting a rescue horse, let's understand why equine rescue organisations are essential. These organisations tirelessly work to rescue, rehabilitate, and rehome horses facing dire circumstances. Without these organisations, these horses would come to a very sticky end at the hands of irresponsible horse owners and keepers. 

Remember that any person who has not been convicted of animal abuse can simply own horses without any knowledge about equine care needs. Even people who are prosecuted and found guilty of wilful horse neglect are unlikely to receive a full lifetime ban from owning horses.
 
Some people have good intentions but are horse ignorant, and can be re-educated by horse rescue organisations Their horses can then return to better health and are no longer welfare cases.
In the UK obesity is a major horse welfare issue!
Horses permitted to become obese frequently develop long-term health issues that remain for the rest of their lives.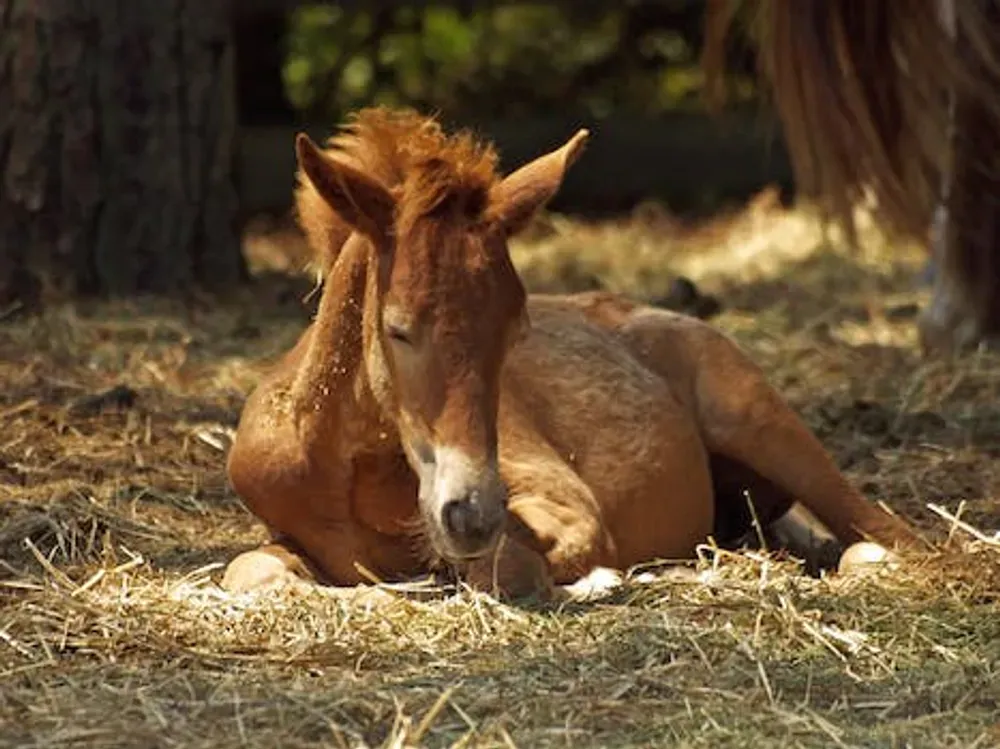 Adopting a foal
A happy foal snoozing in the shade, however adopting an orphan foal is a huge responsibility and a total time commitment. 
The Joy of Rescuing a Horse 
If you're considering adopting a horse, you're taking a significant step in making a positive impact. Rehoming a rescue horse is such a rewarding experience. You will build a great connection and develop an amazing bond with a grateful companion. You are likely to transform a horse that has given up on life so that its true personality shines through. 

You might have to overcome fear and aggression from previous poor experiences before your horse learns to trust, but with patience and correct management, these problems can be ironed out.
Can I rescue a horse if I have little recent experience of Horses?
Yes, assuming you have the basic experience and knowledge of horse care and the correct facilities to keep a horse. The horse rescue centre will check this out before you can rehome one of their equines and will assess the type of horse you should be paired with. They will then monitor how you are caring for the horse/pony.
 
If you have no experience with horses/ponies you can still rescue one  However, you will first need to gain some hands-on experience with equines and this is best achieved through volunteering at a BHS-approved riding establishment. Remember, this experience will be very beneficial, however, you must also understand the principles of hoof care, feeding, field and stable management before you are ready to rescue a horse/pony.
Are there any courses I can take to develop my knowledge of horse care?
Yes, the British Horse Society (BHS) offers 4-level training for Horse Owners. Level 1 teaches the fundamentals of looking after equines, while levels 2 to 4 build upon this knowledge.  Each certificated course consists of 5 two hour sessions involving theoretical/practical elements and culminates in a written examination.
Are there Horse Rescue Centres Near Me?
Now that you understand equine rescue's significance, you might wonder, "Is there a horse rescue centre near me?" The answer is likely yes. Equine rescue organisations can be found in various communities across the country. Here's how to discover them:
Online Search: Conduct an online search using keywords like "horse rescue near me" or "equine rescue in [your location].
 
Local Animal Shelters: Reach out to your local animal shelters, as they often collaborate with equine rescue groups.
 
Social Media: Check social media platforms and horse-related forums for information on nearby rescue organisations.
Here are some equine rescue centres in the UK providing rehoming programmes for ridden, companion and project horses and ponies. It is always far easier to find a companion horse/pony than one that is up to being ridden. This is frequently connected to the long-term effects of the poor animals being neglected before being taken over by the rescue centre.
Here are some of the horse welfare centres that offer rehoming programmes:
 
World Horse Welfare:  Aberdeenshire, Lancashire, Norfolk and Somerset
 
Mare and Foal Sanctuary:  Devon 
 
Redwings:  Norfolk 
 
Blue Cross:  Oxfordshire
 
Kilmarnock Horse Rescue:  County Durham and Shropshire
For the experienced horse ridesr there s are also rehoming centres for off-the-track thoroughbred horses. It is possible to loan a thoroughbred that transitions to general riding and becomes an excellent riding horse. Retraining of Racehorses (RoR) is British Horseracing's official charity for the welfare of horses who have retired from racing.
Here are two centres that specialise in retraining thoroughbred racehorses.
 
The British Thoroughbred Retraining Centre,  Lancashire
 
Moorcroft Equine Rehabilitation Centre, West Sussex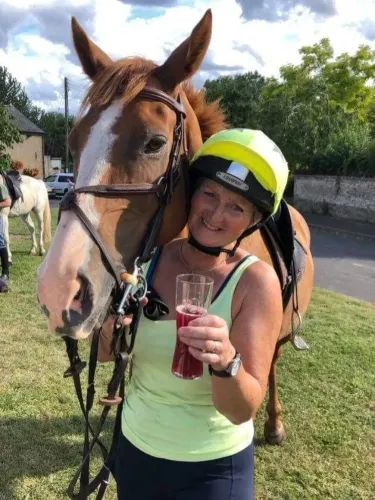 Pros of Adopting a Rescue Horse
Saving a Life: Adopting a rescue horse means giving a deserving animal a chance at happiness.
 
Unique Bonds: Rescue horses often form unique, strong bonds with their new owners, appreciating the love and care they receive.
 
Cost-Efficient: While initial adoption fees are involved, they are typically lower than purchasing a horse. Additionally, some rescue organisations may cover initial veterinary expenses.
 
Ready for Rehoming: Many rescue horses receive basic training and socialisation, making them suitable for various equestrian activities.
Cons of Adopting a Rescue Horse
Health Challenges: Rescue horses may come with health issues or require ongoing medical care, leading to additional expenses.
 
Behavioural Challenges: Traumatised horses may exhibit challenging behaviour, necessitating the expertise of an experienced trainer. This is more likely with horses/ponies for adoption as "project equines".
 
Time-Intensive: Rescued horses may require more time and patience to acclimate to their new environment and build trust with their new owner.
 
Long-Term Commitment: Horses have long lifespans, and adopting one is a long-term commitment that can extend for decades.
However, good rehoming rescue centres will assess their horses/ponies for health and behavioural issues before they are submitted for rehoming. So you will be able to assess the suitability of the horse considering your purse strings and your time commitments. 

If full-time horse ownership isn't feasible for you, consider getting involved in the horse rehoming process. This option allows you to support rescued horses without taking on the full responsibility of ownership. Here's how you can contribute.
Volunteer to help at a Horse Rescue Centre
Hands-on care:  Assisting with feeding, grooming, and general care.
 
Training:  If you have experience, offer to help with equine training and socialisation.
 
Maintenance:  Offer your skills for stable maintenance, repairs, and upkeep.
Spread awareness about Horse Rescue
Social Media:   Share the mission and stories of horse rescue organisations on your social media platforms.
 
Educate:   Organise informational events or workshops to educate your community about equine rescue.
Fundraise for Equine Charities
Run Events:  Host fundraisers, from bake sales to charity rides, to raise funds for equine rescue organisations.
 
Online Campaigns:  Create online crowdfunding campaigns to gather support from a broader audience.
The take-home Message
Horse rescue organisations play a vital role in ensuring that horses in need receive the care and love they deserve. By exploring the world of horse rescue near you and considering the pros and cons of adopting a rescue horse, you can make an informed decision about how to get involved. 

Whether you choose to adopt, volunteer, donate, or simply spread awareness, your support can make a significant difference in the lives of these majestic creatures. Together, we can ensure that every horse gets a chance at a life free from suffering and full of love.