4 Min Read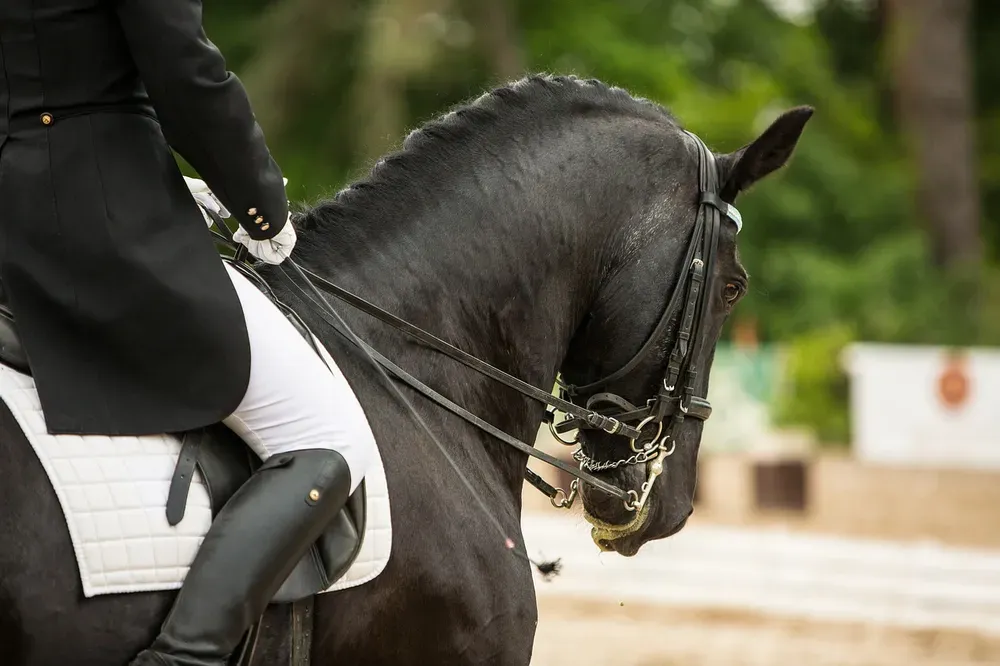 Read this article on the half-halt to make your horse balanced and responsive. Simply follow the advice given and transform your riding and gain respect from your horse.
What is the half-halt technique?
The half-halt is a method of communicating with your horse to make changes in his gate and speed, creating a more balanced horse.  It is also used to make a horse round its back and work on-the-bit and this is dealt with in a separate article. The half-halt works on the principle of the release of pressure, but don't be alarmed if this sounds complicated because it really is rather simple to use the half-halt.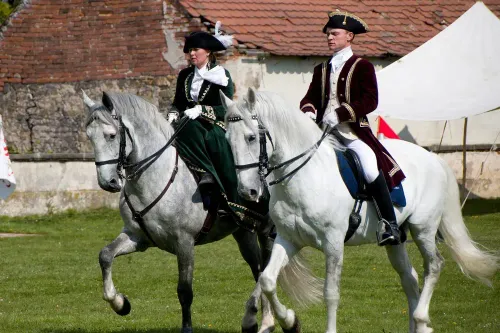 When should you use the half-halt?
First, let us start with the basics by giving three examples:
Your horse is walking and you want to ask him to trot so you apply the half-halt to communicate with him that he will be given instruction. This instruction will be to trot on.
 
Your horse is cantering and the half-halt is applied to bring his gate down to a trot.
 
Your horse is cantering strongly and you use the half-halt to steady and balance him.
The half-halt must be an important part of your riding routine and must be used as a matter of course without a second thought. To apply the half-halt you will use your legs, your riding seat and your hands, but the term half-halt is confusing because it is not to do with stopping your horse.
How do you apply a half-halt?
Start by riding with very light rein contact on both sides of your horse's mouth. Then close your legs around your horse to ask for more impulsion while taking up a stronger connection on the outside rein. At the same time give and release the contact on the inside rein for 3 seconds. Then return to a very light contact on both reins which is the release of pressure. This process will alert your horse that you are going to ask him to do something and the whole thing should take a few seconds and be barely detectable to an on-looker.
How do I apply the half-halt when asking my horse to move up a gear?
Imagine you are riding at a trot and wishing for your horse to strike off into a balanced canter. Now think about where you want your mount to canter from and apply the half halt before you ask for a canter stride. This re-balances your horse and informs him that you will be asking for something.  In this case, this will be to strike off into a balanced canter in one stride. With a laid-back horse, the half-halt will give your horse time to process your command and with an impetuous horse, the rebalancing will give you more control and stop him from rushing.
How do I apply the half-halt to steady my horse or move down a gear?
It is never advisable to take a strong pull with your reins in an attempt to slow your horse as he is stronger than you are, and will not appreciate the rough treatment.  Instead, use the half-halt to steady and slow your horse. This is best explained using two examples.
Example 1
Your horse likes cantering at a real pace and never wants you to steady the pace. You must not take a strong grip as this will make him move faster. Apply the half halt but keep your legs around the horse without using them for forward impulsion. You might have to do this a few times before your horse gets the message but the moment he slightly slows release the half-halt pressure and let him move forward at the speed he wants, Then re-apply the half-halt, and again you must release the pressure when he slows to let him move forward again. Repeat this process as often as needed.
Over time your horse will realise that he can be slowed because it will not prevent him from moving along again. In effect, he will be riding into your hands from his rear end and become accustomed to slowing and increasing his pace.
Example 2
Your horse is cantering along and you require him to move down a gear into the trot. OK again use the half-halt and you will be driving the horse from his rear end into your hands until he changes down. 
With a strong horse, this might take more than one half-halt, but the important thing is to let him move forward once he starts trotting. After a while, use the half-halt to slow his trot down. 
Light hands are the key to good riding.
If you use the half-halt correctly you will have light hands and a happy horse.
The take-home message
The half-halt is easily incorporated into your everyday riding and will transform your riding and your horse's performance. Once you have mastered the half-halt it is time to learn how to ride on-the-bit and this will open the door to advanced riding techniques. Read the article suggestion and learn how to ride with your horse on the bit.